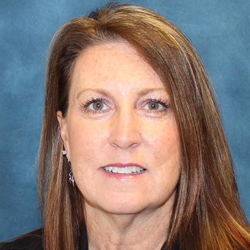 Recommended by Leigh Belin, BSN, RNC, Clinical Educator, Maternal Child.
Studies have found that counting the kicks, monitoring a baby's movement, and being aware of changes in that movement during the third trimester of pregnancy can be a reliable indicator of the baby's health. This is why United Hospital Center OBGYN is working with Count the Kicks to encourage expectant mothers to monitor their baby's movement and count the kicks each day of their pregnancy, starting at 28 weeks.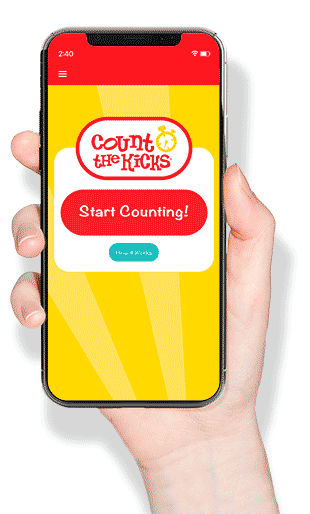 Monitoring a baby's movement is made easier with the help of the free Count the Kicks mobile app, available in the Apple App Store and Google Play Store. The app was created to help expectant mothers track their baby's movements throughout the third trimester and recognize changes from day-to-day. The app features a timed kick counter, a section for adding notes to describe the kicks, and an alert that can be set to remind parents to track the kicks each day.
Count the Kicks can educate expectant parents on how to monitor their baby's movement and to know what to look for as far as any changes. Drastic changes in a baby's movement may indicate that the baby is unwell or under some stress. In these situations, it is recommended that the mother seek medical attention immediately.
How to Monitor Fetal Movement in the Third Trimester
Pick a time of day when your baby is most active. Set a reminder for yourself to count the kicks at that same time every day.
Find a comfortable position to rest in while you count, such as sitting with your feet up or laying on your side.
Start a timer and record how long it takes for your baby to make ten movements.
Take notes on the usual strength of each of these movements along with other characteristics such as speed of each individual movement and time between movements.
Take notes every day! These notes can help you to recognize when changes occur and can help during visits with your physician.
United Hospital Center encourages all expectant mothers to talk with their OBGYN and health care providers for more information on fetal movement monitoring and to visit online at https://countthekicks.org/ to learn more.
Download the free Count the Kicks mobile app today from the Apple App store and Google Play store.
About Count the Kicks
Count the Kicks is an evidence-based campaign that teaches expectant parents about the importance of tracking fetal movements. Count the Kicks was created by Healthy Birth Day, Inc., a 501(c)(3) nonprofit organization dedicated to preventing stillbirths through their public health campaign.
Please note, the information provided throughout this site is not intended or implied to be a substitute for professional medical advice, diagnosis or treatment. All content, including text, graphics, images, and video, on or available through this website is for general information purposes only. If you are experiencing related symptoms, please visit your doctor or call 9-1-1 in an emergency.